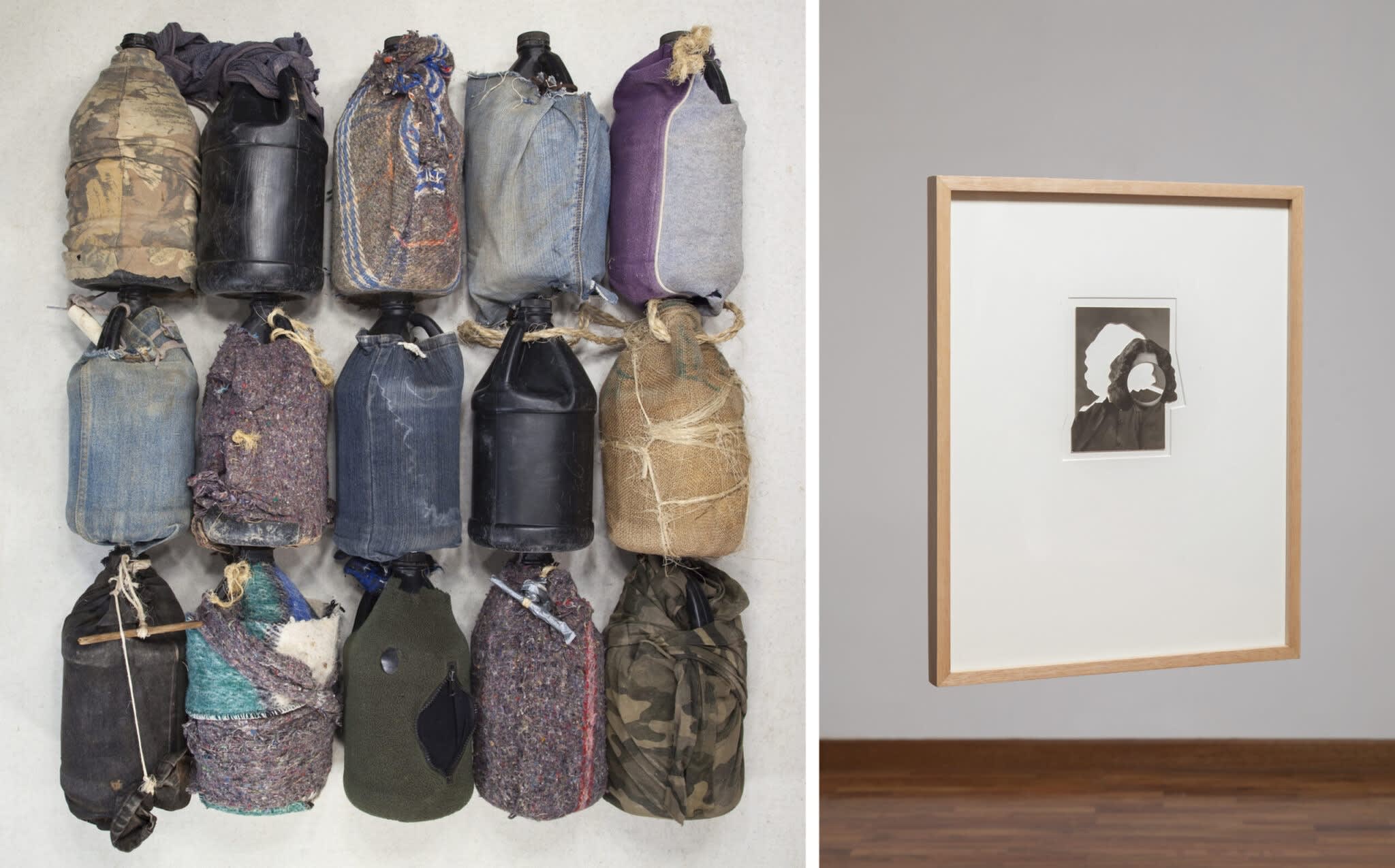 Etherton Gallery Opens First Show of 2020-2021 Season:El Sueño: Tom Kiefer and Alejandro Cartagena, Selection of Mexican Folk RetablosExhibition Dates: October 27, 2020 – February 13, 2021
Reception: October 31, 12:00 – 7:00 pm
No more than 10 people in the gallery at any time, Masks required
Etherton Gallery is excited to announce its new exhibition, El Sueño, featuring photographers Tom Kiefer and Alejandro Cartagena, and a selection of Mexican Folk Retablos. The show opens October 27 and runs through February 6, 2021. An opening will be held October 31, 2020, 12:00 pm – 7:00 pm. No more than 10 visitors will be allowed in the gallery at any time. Masks required.
In retrieving discarded intimate belongings and personal photographs from landfills and trash, Kiefer and Cartagena construct a new kind of archive from which they create beautiful, haunting, Surrealistic, and in Cartagena's case, unique images, that reverberate all too well in our current political climate.
Tom Kiefer
For 13 years, photographer Tom Kiefer has made visible the stories of migrants apprehended in the desert by U.S. Border Patrol agents. As a part-time janitor at a U.S. Border Processing Station in southern Arizona, he has retrieved, archived, and photographed personal items such as -- food, combs, condoms, rosaries, family photographs, and wallets (some of which contained identification cards, personal tokens, and money) –-carried by migrants on their dangerous journeys to America. In his ongoing series, El Sueño Americano (2007 – Present) Kiefer organizes his photographs taxonomically – taking like objects of similar colors, (like pink combs) arranging them together as a group, and photographing them.
Alejandro Cartagena
Alejandro Cartagena recovers family photographs, snapshots and tourist views from landfills just outside Mexico City, and then manipulates and destroys them to create unique photographic objects in his ongoing series, Photo Estructura (Photo Structure). Cartagena does this by removing the crucial elements of a photograph – faces or figures. Using a sharp blade, he excises details allowing the voids to remain or reconfiguring the original composition by moving the cut fragments. The Photo Estructura images, also connote larger issues in Latin America, where according to Cartagena, "we have become no one" in the midst of Latin America's social and political crises.
Mexican Folk Retablos
Also on view, a display of Mexican Folk Retablos. – religious images painted on sheets of tin. According to Tucson conservator and expert Gloria Giffords, "The painting of religious images on sheets of tin was a flourishing folk art tradition in central Mexico during the nineteenth century. These small paintings can be found today in scattered Mexican homes and shrines and antique shops in both Mexico and the United States." We are pleased to bring you a selection of Mexican Folk Retablos from a private collection in Boston.