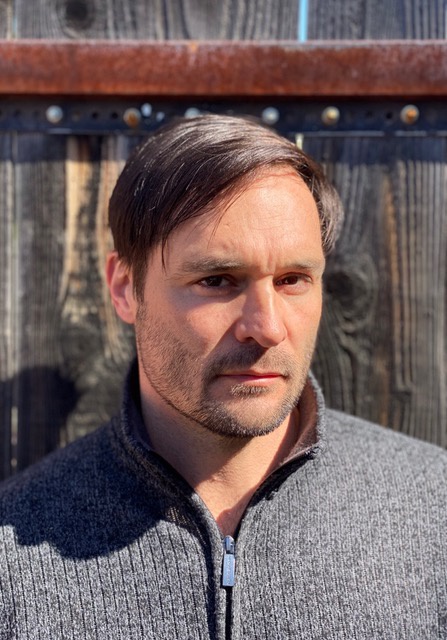 Titus Bacchus Castanza: the Art of Self Discovery
By Lorraine A. DarConte
Although both his parents were artists, Titus Bacchus Castanza was discouraged from pursuing that career path. His mom and dad, who owned the Tanglewood Gallery in New Jersey in the 1970's (which had its ups and downs) wanted to spare him the pain and struggle of a typical artist's life. Instead, they hoped he'd be a surgeon or other professional.
"Growing up", recalls Castanza, "I knew I had [talent] in me, but I didn't cultivate it. When I was 22 years old, I was ready to become a pilot or architect. But one day, quite literally, I woke up and [art] chose me; it was very clear that I had to do this."
He spent a semester at a community college putting together a portfolio, then applied to Ringling School of Art and Design, in Sarasota, Fla., where he was offered a scholarship.
During his senior year, The Franklin Mint (Philadelphia) recruited him. There, he was part of a small, select group of artists that designed/created collectible products. The Franklin Mint is famous for its high quality dolls, die-cast cars, bronze sculptures of wildlife and military figurines, many of which Castanza designed.
"It was a really cool job," remembers Castanza, who had a knack for sculpting, as well as painting and drawing. "The Franklin Mint liked me because I was different––I didn't have a Franklin Mint look."
He said he learned there's an artist behind almost everything in our society or at least a craft person is in involved in the design process.
But after over a year at the company, Castanza realized he wasn't fulfilling his potential as an artist. "As far as jobs go, it was a great job," he reflects. "But I knew I had to be true to myself, and that's my issue with my art. It's a lifelong drive to figure out what I'm doing and trying to be honest with myself. I quit the Mint, but as soon as I left, calls came in from various directors, including those from the Mint."
After bouncing around the Philadelphia/Washington area as a freelancer for six years, Castanza decided it was time to return to his Southwest roots. Here in Tucson he focused on portraiture––both self-portraits and portrait commissions, which he says come most naturally.
He explains, "I work primarily with oils because it's the most difficult and most challenging, but at the same time, the most rewarding [medium] for me. Self portraits are about discovering oneself and the meaning behind why I'm an artist and why I'm here. They give me little clues every time I paint one."
Teaching is very valuable, he says, because it has helped him develop a dialog with his own art. It's powerful, he maintains, because although he may know how to create art, when he started to verbalize his process and share it with other people he learned more about himself.
Over the years, Castanza realized his artwork was about survival: "Not just as an artist, but from a psychological standpoint––trying to deal with the world or the time and place where I am now. I've learned a little more what my artworks about."
The artist has no delusions of grandeur about his life or work. As he describes it, "I just want to make a healthy living from my artwork and continue to do what I'm already doing. I don't have any desire to be wealthy and famous. I just want to continue to evolve as a human being. That's what my painting does for me. It forces me to investigate my world and myself."