The Etherton Gallery could be in almost any art-centric big city. New York. Chicago. London. Paris.
But owner Terry Etherton chose Tucson.
A flight of stairs in downtown's 1914-built Oddfellows Hall leads to the Etherton Gallery, a loft-like space filled with evocative, perspective-shattering images.
The sophisticated yet welcoming gallery specializes in 19th century, 20th century and contemporary fine art photography. Its walls are lined with museum-quality works by renowned photographers, including Steve McCurry, noted for his instantly recognizable "Afghan Girl" with piercing green eyes and his other National Geographic images; Danny Lyon, whose immersive style of photojournalism brings gritty social-justice issues into focus; and Kate Breakey, whose hand-painted photographs bust stereotypes and boundaries.
There are photos straight out of art history books, like W. Eugene Smith's "Walk to Paradise Garden," the hopeful image of his two children framed in shadow as they walk into sunlight. The photojournalist shot it in 1946 while recovering from World War II wounds.
The Tucson gallery has an international reputation. Etherton and staff members showed three master photographers at the fine arts fair, Paris Photo 2018, which ends Nov. 11, at the iconic Grand Palais on the Avenue des Champs-Élysées.
The gallery opens "Danny Lyon: The American Southwest & Mexico" Tuesday, Nov. 13. It runs through Jan. 5. The gallery's season opener was "The Unguarded Moment," which closed Saturday and features images made by McCurry and Takeshi Ishikawa.
ROAD TRIPS
The Grand Palais, which Etherton calls "the best venue on the planet," is about 5,500 miles, 37 years, and thousands of images away from Etherton's original gallery near the southeast corner of East Sixth Street and North Fourth Avenue.
Etherton grew up in Carbondale, Illinois, near where the state dips south. Drafted in 1969, four weeks after his high school graduation, Etherton returned to Carbondale after his service and attended Southern Illinois University on the GI Bill. He received his bachelor's degree in cinema and photography.
He headed to San Francisco where he had been stationed, worked as a photographer and cinematographer, and earned a second bachelor's degree from San Francisco State University.
It was a hard, stressful lifestyle, Etherton says. He zipped between pay phones trying to arrange jobs. He spent a year photographing childbirths for San Francisco General hospital, one of the first hospitals to allow midwives.
Visiting friends in Tucson between gigs, he spent time at the Center for Creative Photography when it was housed in a former retail space on Park Avenue. It wasn't uncommon to bump into famed Ansel Adams, known for his pure, sharply focused black-and-white landscapes. Adams' was one of center's five inaugural archives.
In 1981, Etherton was sitting at a street-facing table at the Egg Garden restaurant, formerly on North Fourth Avenue, when he spotted a for-rent sign on a storefront across the intersection. On an impulse, he plunked down a deposit, rented it for a $235 a month, and opened a gallery.
"I knew a little about a lot of things," says Etherton. "I didn't know about business or Tucson summers."
Etherton spent the business's first three summers on the road, selling photographs on commission.
Etherton paused between going to baseball games across the country in the 1980s to take "Celica, Norman, Oklahoma."
Terry Etherton
Armed with the "George Eastman House Index to American Photographic Collections" and an MLB schedule, he drove across the country, calling on collectors, curators and other gallery owners, and watching baseball. He paused between meetings and games to shoot some photos, such as "Celica, Norman, Oklahoma," which he shot in the warm, evening light in 1983. The photo is part of the current exhibition at the Center for Creative Photography.
Some of the curators and gallery owners "felt a bit of an obligation to buy something," says Etherton. He made enough commission selling the $150-$200 photographs to pay for his trips. Most importantly, he made contacts, many of whom he still works with. Membership in the Association of International Photography Art Dealers in 1985 enhanced his network.
Etherton moved the gallery in 1988 to 135 S. Sixth Ave. He established a reputation of representing and exhibiting classic and contemporary photographs by masters, as well as mixing in work by local and regional artists. No longer a one-man shop — he has five employees — Etherton says he designs all of the exhibits.
"Terry is a respected figure on the international photography scene. Having a gallery of this caliber in Tucson elevates our city's presence in the photographic world," says Anne Breckenridge Barrett, director of the Center for Creative Photography.
Etherton has collaborated on limited edition portfolios and published several artist books, has served on the juries of portfolio reviews, lectured at the CCP, the Tucson Museum of Art and other public forums, and is an accredited member of The American Society of Appraisers.
AN AMERICAN IN PARIS
Etherton still takes his show on the road, but now he travels to fine art fairs such as Paris Photo, Classic Photographs Los Angeles and the Association of International Photography Art Dealers Photography Show in New York. Paris Photo is the largest international art fair dedicated to photography with about to 200 exhibitors from around the world, according to the show's website.
"The standards are high" and galleries must apply every year and be clear about what they are showing, says Etherton.
Etherton is presenting 36 vintage and modern gelatin silver prints, including unique, unpublished images by Harry Callahan (1912-1990), Emmet Gowin (born in 1941) and Frederick Sommer (1905-1999).
Totaling the entry fee, shipping, airfare, hotel and related costs, Etherton estimates the cost of participating in the show at $60,000-$70,000. Reaching global collectors and curators makes it worth the cost. The show draws about 65,000 visitors, says Etherton.
The average price of the photos is about $15,000. For Paris Photo 2017, Etherton says they went for volume. Featuring works by Masao Yamamoto, Etherton sold about 135 prints in five days for $1,500 each.
Of national note, Etherton recently sold the Takeshi Ishikawa Archive of W. Eugene Smith Photographs to the Library of Congress. The archive is 100 vintage gelatin silver prints from Smith's last photo essay, "Minamata," which documents the effects of mercury poisoning on the residents of a fishing village in Japan in the early 1970s.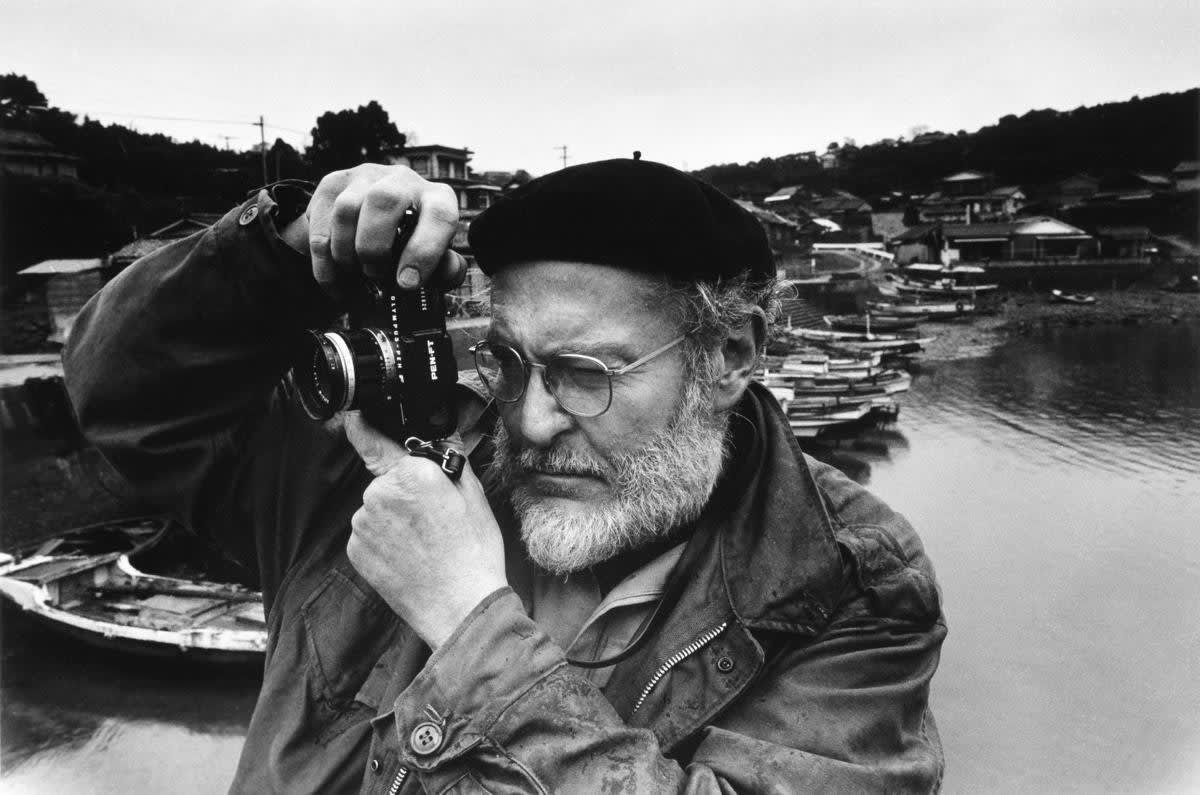 Fifteen portraits of Smith made in Minamata by Ishikawa were given to the library by Ishikawa and Etherton Gallery. Ishikawa met Smith and his wife in Tokyo in 1971, moved to Minamata with the Smiths, lived with the couple, photographed alongside Smith, and assisted in Smith's makeshift darkroom. Smith's archive is held by the Center for Creative Photography.
STICKING WITH TUCSON
Despite the gallery's national and international presence, Tucson is home.
"Geography has become irrelevant thanks to the internet, gallery affiliations and air travel," says Etherton.
He says the downtown Tucson gallery, which is approximately 3,500 square feet, often has more foot traffic than New York galleries and it is seeing an uptick in visitors due to the streetcar, downtown activities and winter visitors.
A big advantage to his location is the reasonable rent, says Etherton. However, the plans to build an elevator to make the second floor of the building more accessible in the next year or so could result in a rent hike.
Being in Tucson enables him to collaborate with the CCP and Tucson Museum or Art, which would be unusual or impossible in other cities. For example, Etherton Gallery worked with the center to bring Lyon's documentary film "Wanderer" (2017) to Tucson in conjunction with a Lyon exhibit opening at the gallery.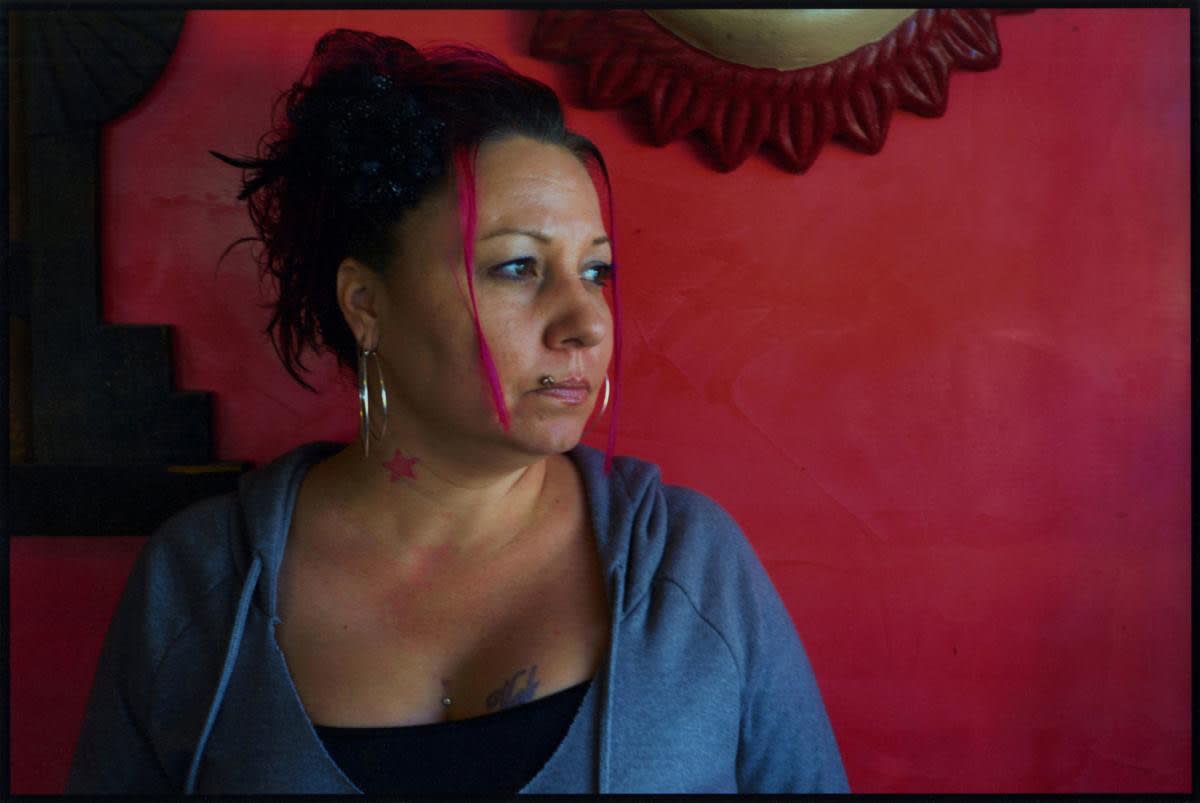 "The center and the gallery work together to bring world-class photographers to Tucson — their presentations and exhibitions inspire dialogue about the legacy and future of the photographic medium," says Barrett. "The photographic education that Terry and the gallery provide are a wonderful complement to what is offered at the center."
You might have seen Etherton Gallery photos around town. It has collaborated with the Tucson Botanical Gardens on a Kate Breakey exhibit. Art from the gallery hangs at Canyon Ranch, Tucson International Airport and Kingfisher restaurant, he says.
Etherton has a beautiful center with global connections, and supports photographers, says Harold Jones, who was the CCP founding director and was the first photographer to have a show at the Etherton Gallery.
"I admire him," says Jones.